Sunroof for 2005 Hummer H2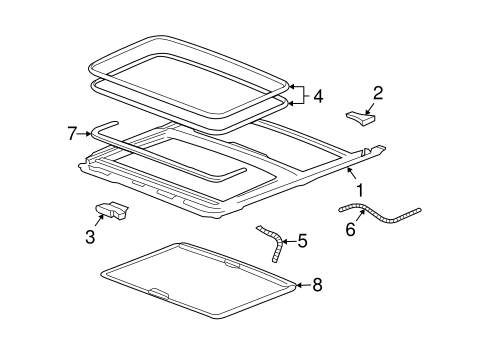 No.
Part # / Description
/ Price
Price
Discontinued
Sunroof Motor
Motor
Hummer H2. H2 sut, 2003-07. H2, 2008-09. This part requires programming and/or special setup procedures GM Service Information describes the procedures and special tools needed to ensure proper operation in the vehicle
Sunroof Window
Glass
H2 sut, 2008-09. H2, 2003-07. Helps provide extra light, or ventilation, to your vehicle This GM Genuine Part is designed, engineered, and tested to rigorous standards and is backed by General Motors
Related Parts
Part # / Description
/ Price
Price
Multi Purpose Relay
Relay
Off road lamp Relay

note: for 4-term app cut off center term labeled 87a).